My Michigan Home | My Yooper Pastie Recipe | Mackinac Island Information | Windows Wallpaper Scenes |
Many More Midi tunes Here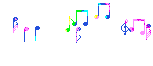 CHOOSE Your Song. If you plan on using one of these tunes for a web page,
please save the song and upload the file to your web page directory (do not just link via my url link). Thank You.
Hope you have a good Sound Card and Player
The Sequencing used in most of these melodies are Excellent!!
Click on Link to hear the song in your browsers default media player.
To SAVE a song right click on the song text link,
then choose save target as:
then browse to the folder you would like to save it too.
Across the miles.mid
File 37.3 KB
Am I Awake.mid
File 20.4 KB
Beatles Across the Universe.mid
File 23 KB
Come Sail.mid
File 14 KB
Dreams are such.mid
File 43 KB
EbbTide.mid
File 20KB
Enya-Carribean-Blue.wma
File 486 KB
Enya-Orinoco_Flow.mid
File 39KB
Fly Along.mid
File 30 KB
From Another Shore.mid
File 15 KB
I have my dream.MID
File 29KB
Island Drums.mid
File 21 KB
Moonswept Shores.mid
File 5KB
My Feelings.mid
File 41KB
Ocean Sound.wav
.wav File 36KB
Oh what a world.mid
File 31KB
scarboro.mid
File 11KB
Tropics.mid
File 84KB
(quite large for a midi file
not suggested for page backround muisic)
undersea.mid
File 56KB
---

---
*****Affiliates *****
**My Specials at Walmart are Here**

My FingerHut Specials
For nearly 40 years,
Camping World has been hard at work to become the trusted leader in the world of RV travel and camping
---
---